Bull & Bear Markets: A Timeline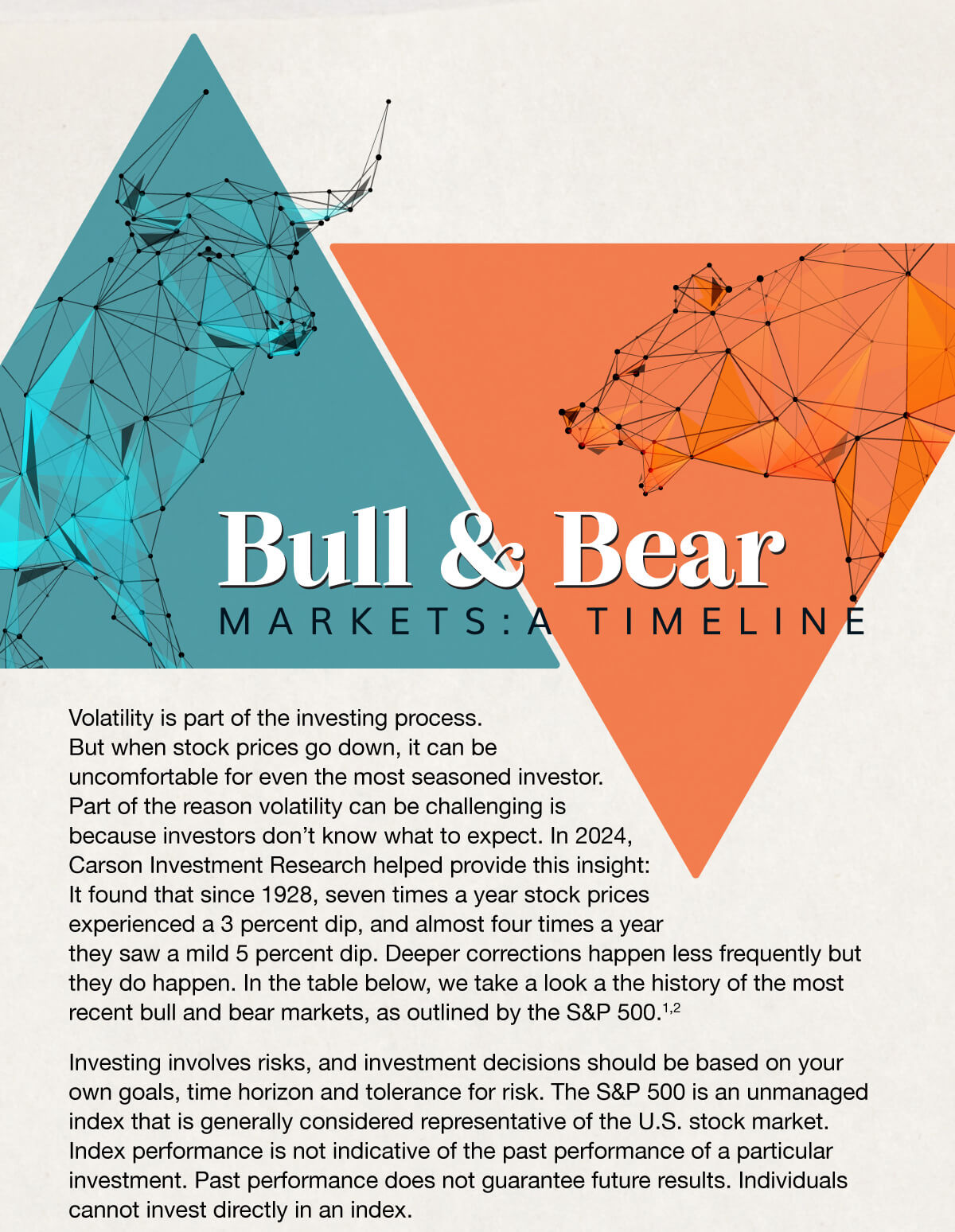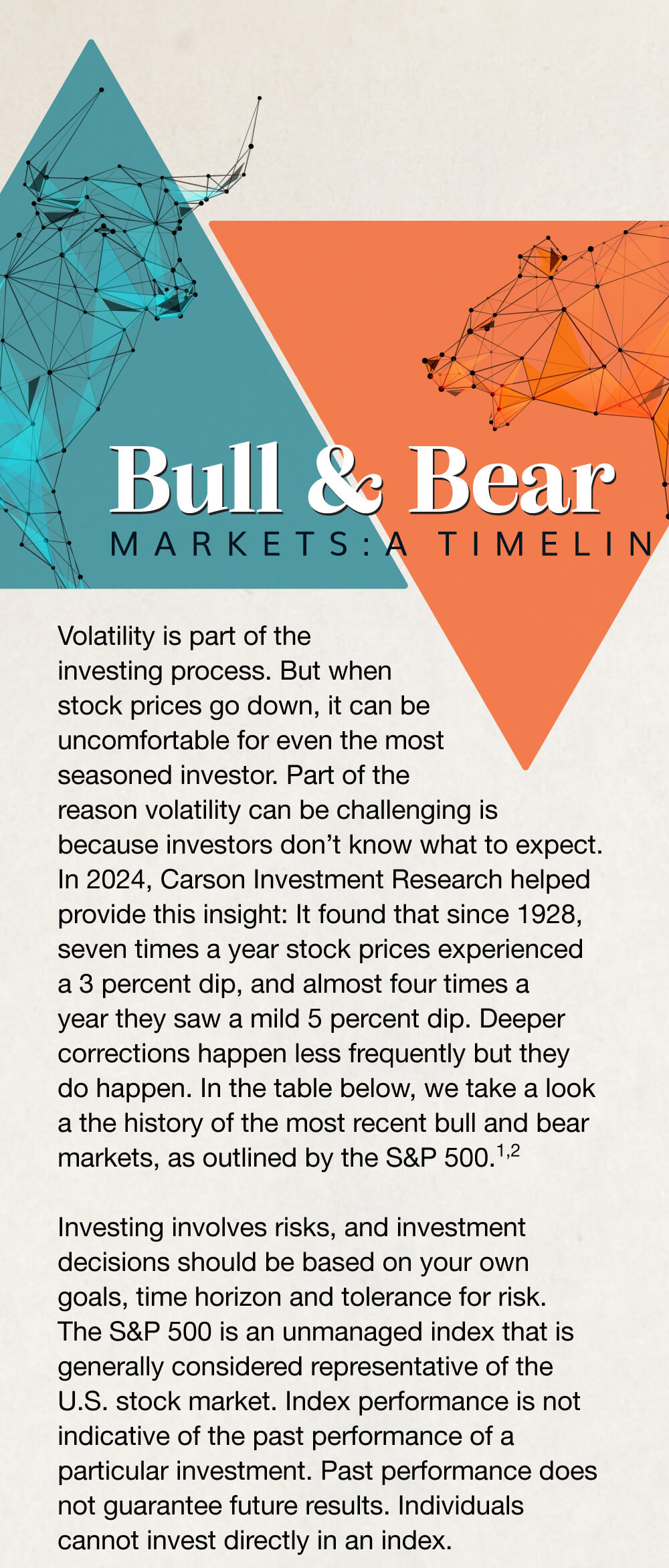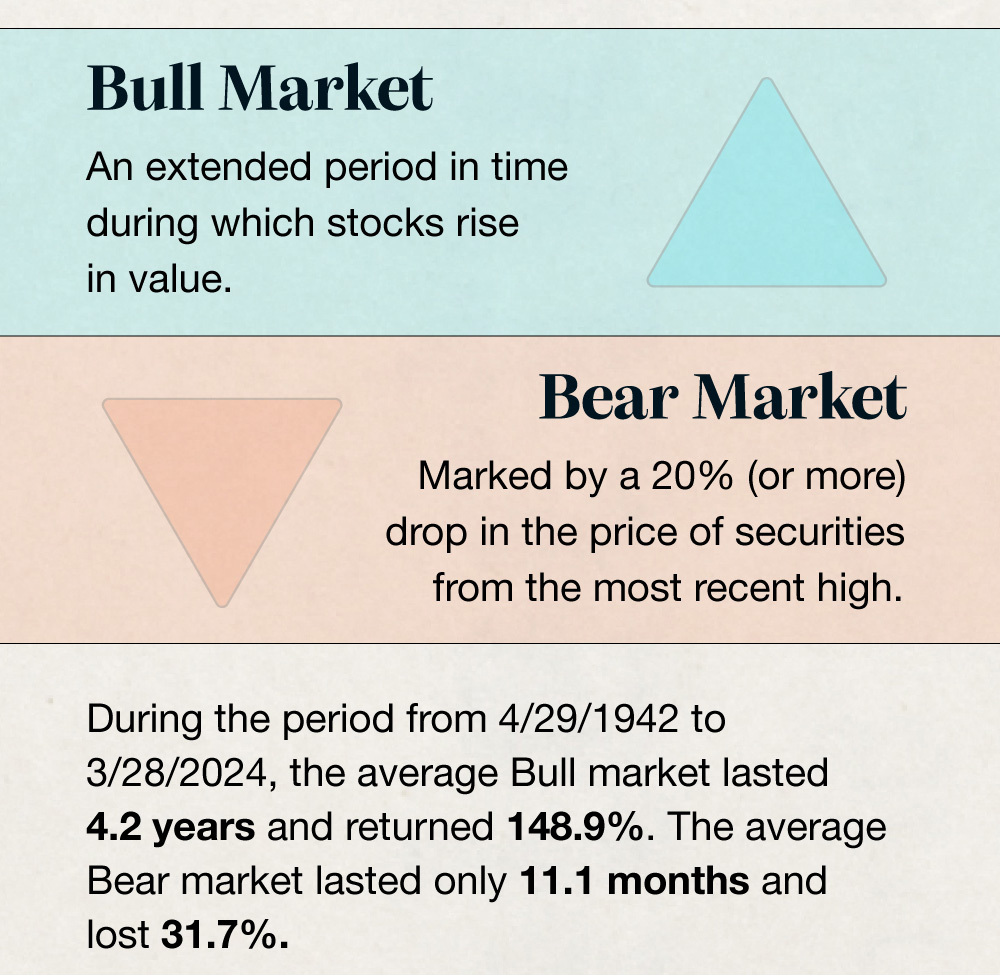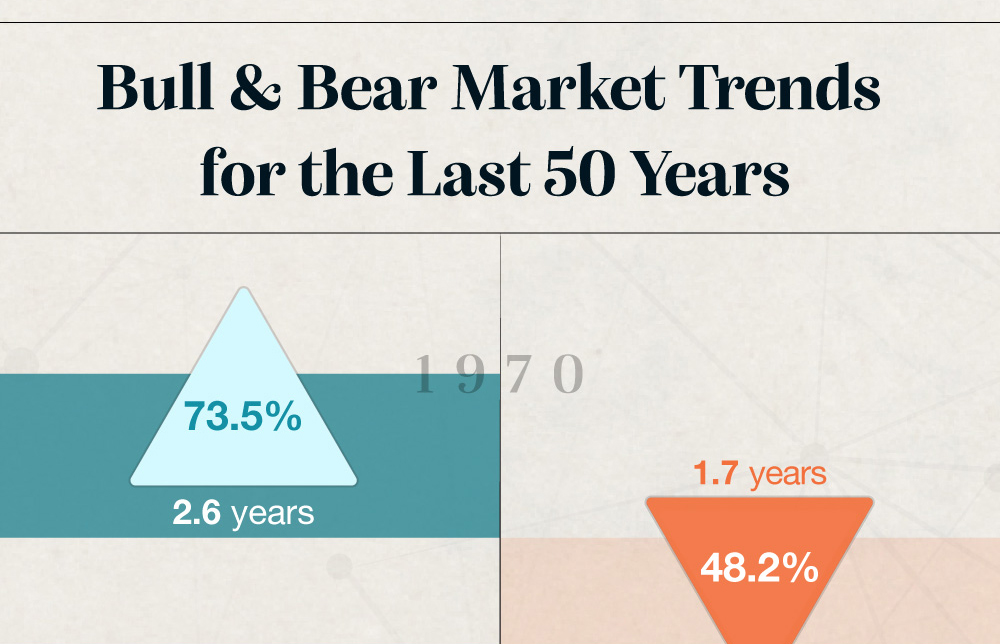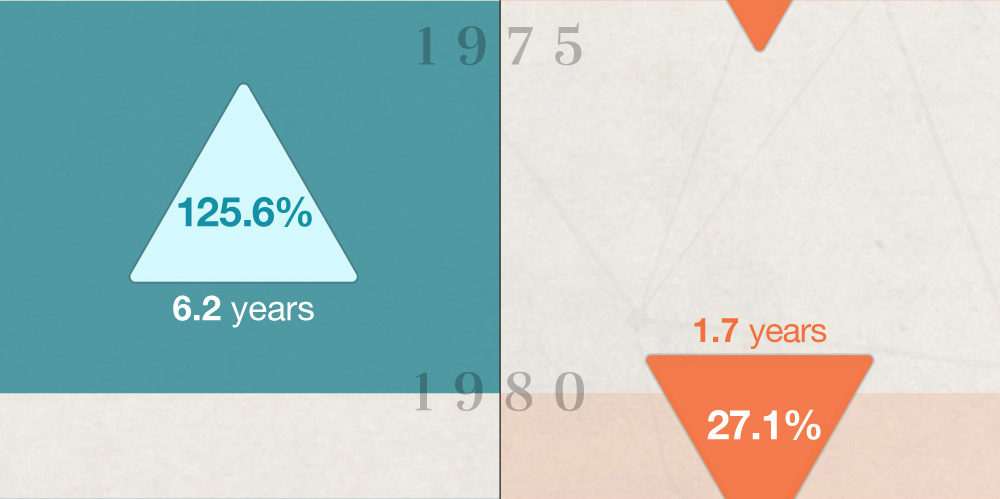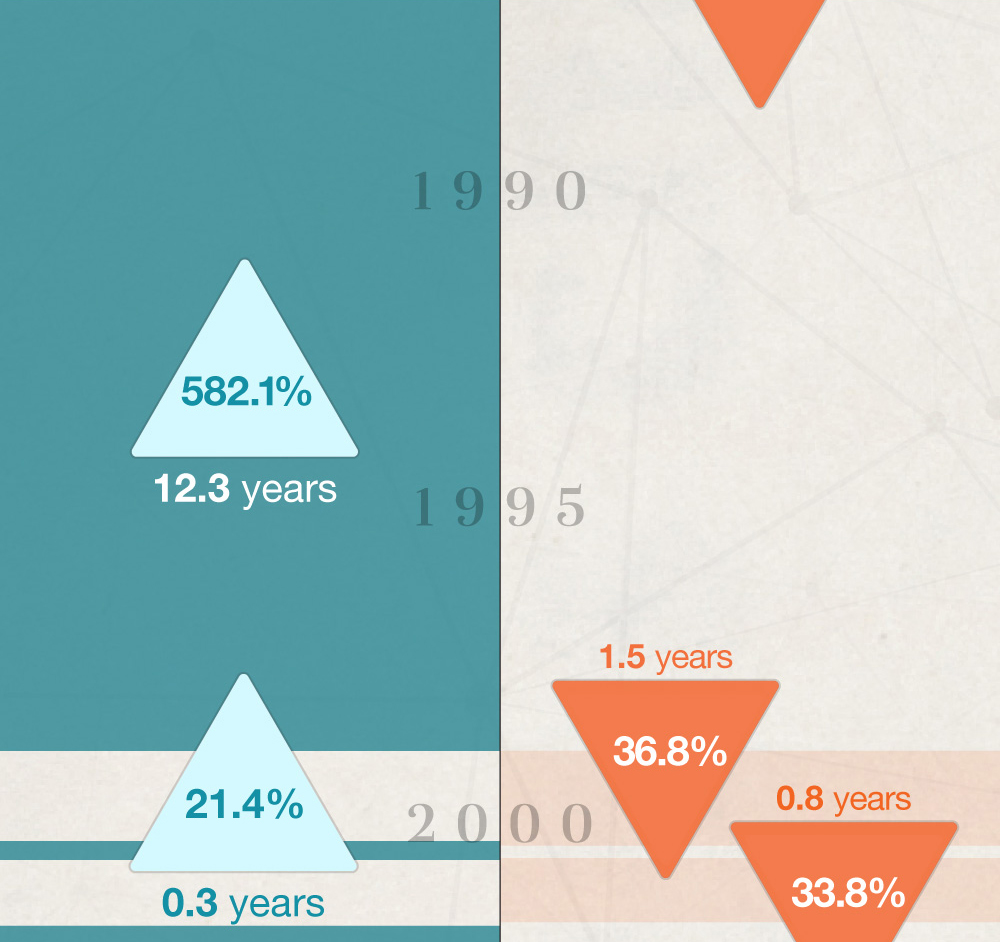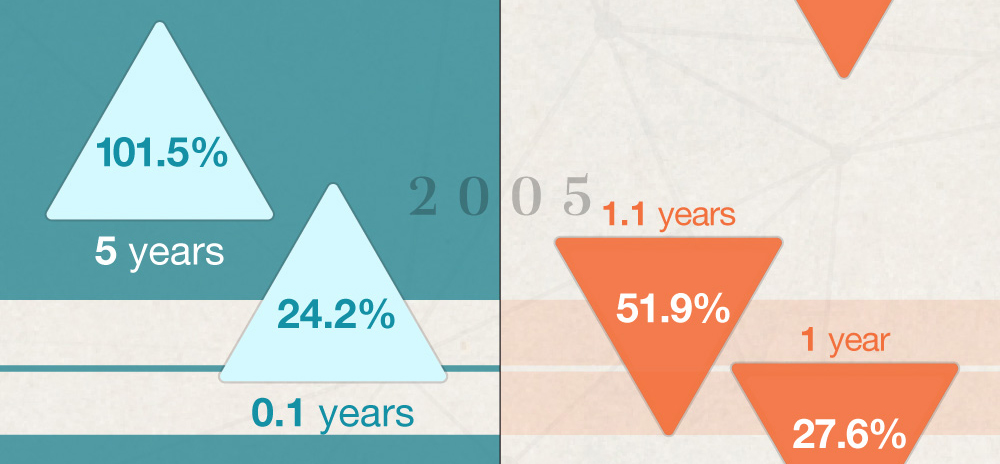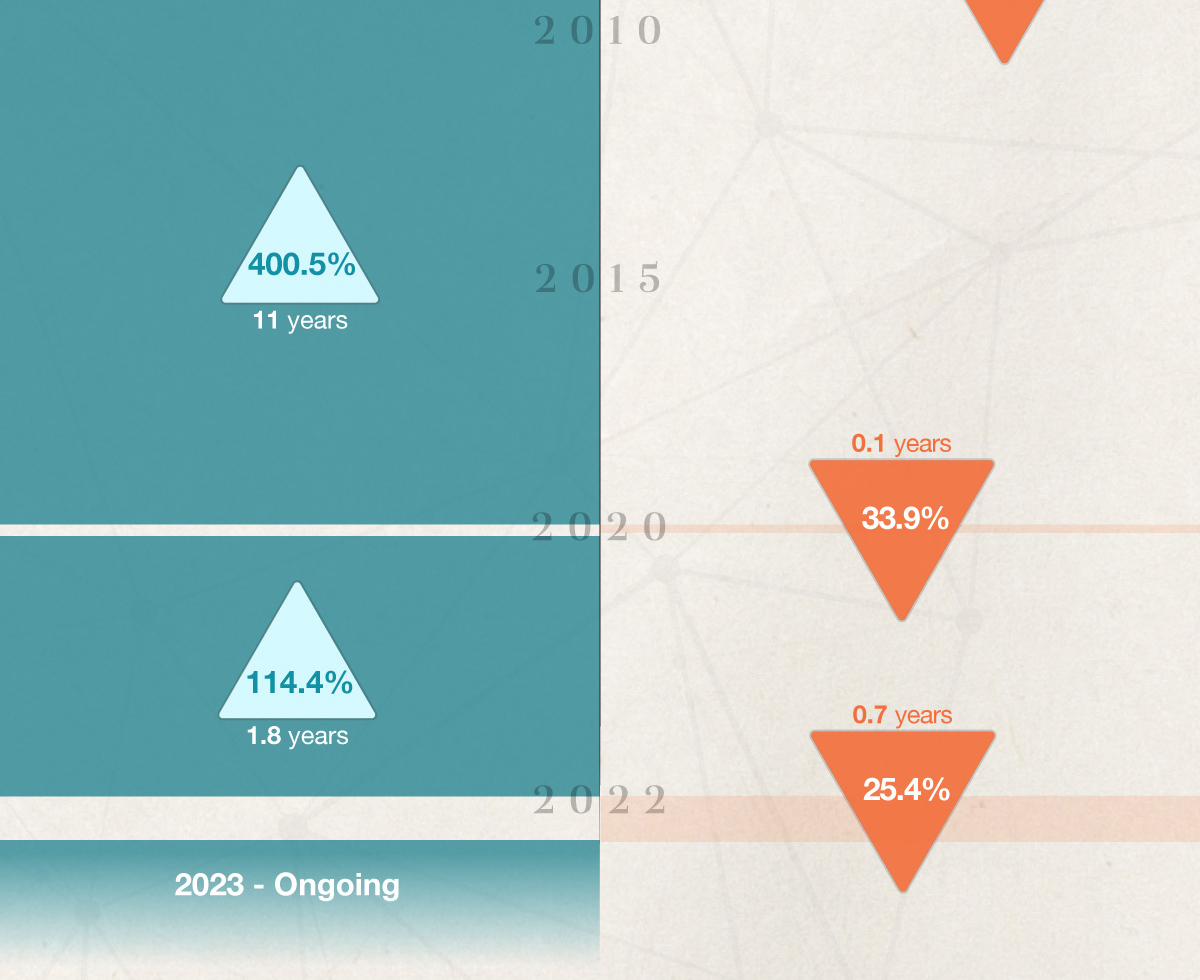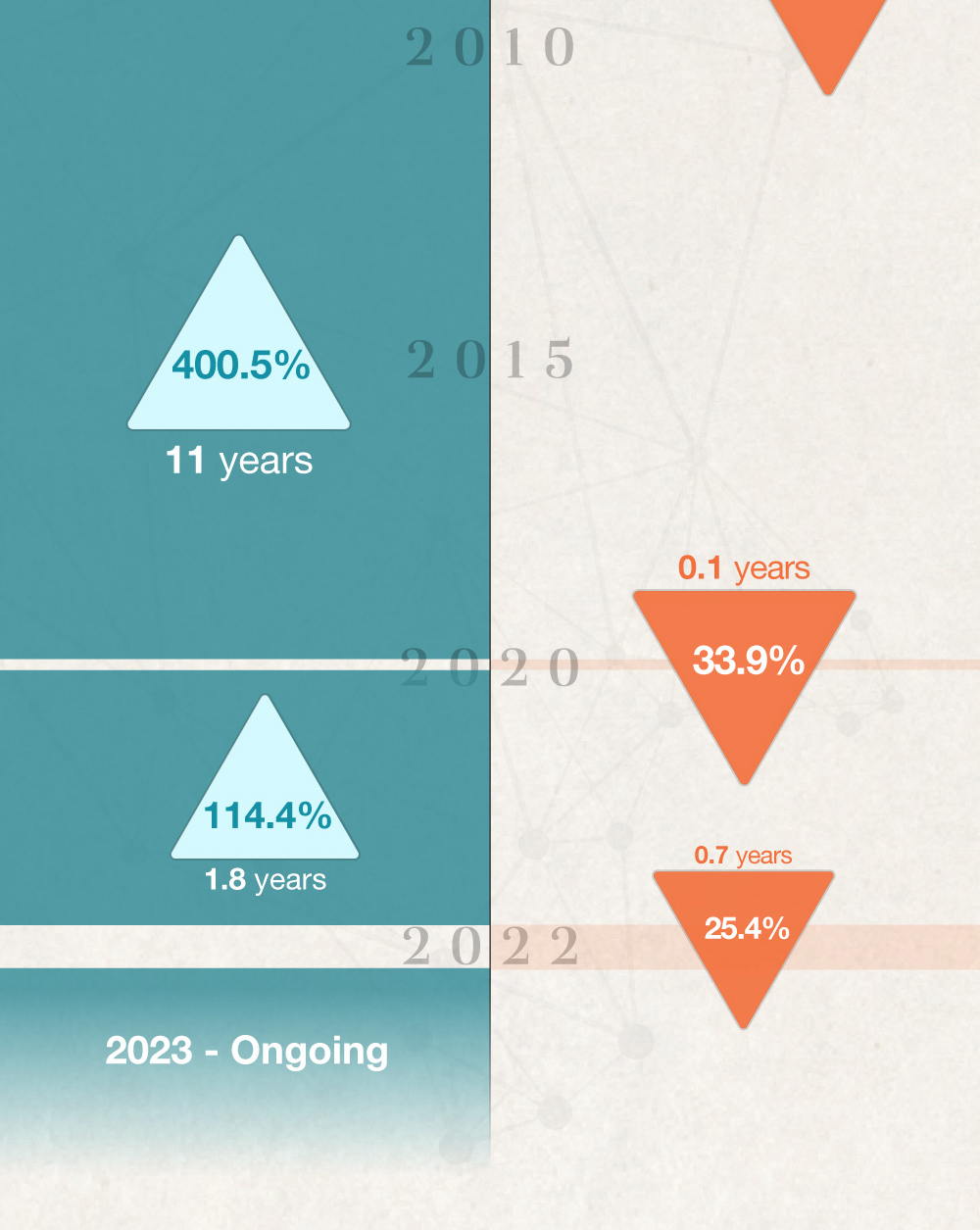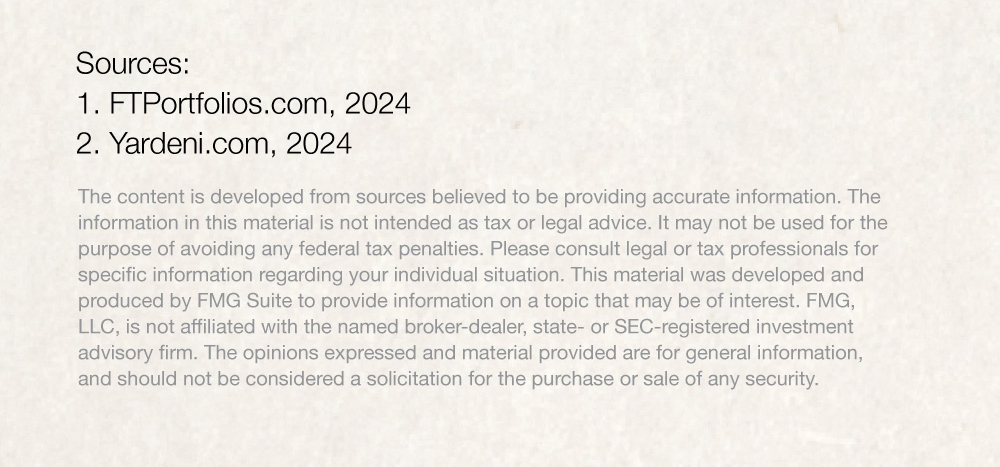 Related Content
Determine your potential long-term care needs and how long your current assets might last.
Here are some examples of deductions from the IRS that were permitted and some that were, uh, too creative.
There are a number of reasons for business owners to consider a business succession plan sooner rather than later.